Party Duel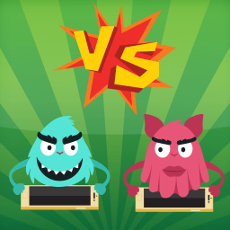 Fast paced mini-games!
Up to 50 fast paced mini-games. 3 games mode. 13 achievements to conquer!
Up to 50 mini-games to beat!
All genres, from puzzle, to action, dodge, runners etc..
3 Game Modes: Arcade, Multiplayer and Custom selection
Up to 4 player locally!
Up to 13 achievements to complete
5 Shapes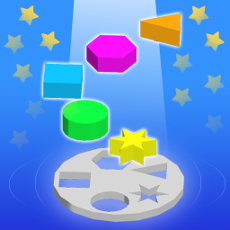 A new kind of action puzzle!
Your goal is to fit the 5 different shapes objects in their place in the circular base. Sound easy right?
Pieces are spawned randomly
Increasing spawn time
Increasing dropping speed
Rotating pieces
Morphing pieces ! you don't know what is the final piece until the last moment !
An adventurous and curious water drop!
Is trapped inside a house and needs your help to get back to the place she truly belongs to!
12 different levels, each with an aesthetic and peculiarity of its own!
Original Drop Alive exclusive music. Soundtrack of over 10 themes!
Collectables, Achievements, Cards and Full controller support.
Alternate between 3 different states; liquid, solid and gas
Leaderboards. Challenge your friends!
Dumb Zombies Commander
Zombies are dumb
Is your mission to help this dumb zombies to reach the castle and conquer it !
20 levels, that would test your skills
4 Ground actions to direct your zombies to the victory !
3 Zombie actions, they are not that useless if you tell them what to do !
A mix of strategy and timing puzzles to solve !
Solve the puzzle and do it in the less amount of actions and possible time to win 3 stars !
HackNBlocks
Binary puzzle quest !
Hack the mainframe by matching the binary colored chips
3 Game modes (challenges, survival, and versus)
Local multiplayer in versus mode !
Test yourself in a challenging survival mode
Many levels to solve in solo mode
Assembly Rush
Factory based incremental game !
Build products tapping on screen, upgrade your factory and make $$$
Tens of products to build
15 Factory upgrades to complete!
3 Special hablities (can be upgraded too!)
3 Special achievements with 5 levels to conquer